With as strange as the world feels right now, it can be hard to believe that celebrations like Mother's Day are right around the corner. But before we know it, the day will be here, and even if we're still social distancing, that's no reason not to celebrate all things Mom. Your friends at Maxon Fine Jewelry are here to help you make Mother's Day 2020 one for the books.
There are, fortunately, a lot of options for Mom this year, and even more ways to say how much she means to you by adding a personal touch. Take, well, pretty much anything in our Monica Rich Kosann (MRK) line. Customize your gift based on what you believe speaks to Mom the best across a range of prices. If it's been a long time since she had any face-to-face time with you or her grandkids, a photo locket—like the Slim Rectangle "Dee" locket in sterling silver—is a great way for her to keep those she loves close. Whether you choose an actual photo or perhaps the latest masterpiece by the aspiring artist in your house, lockets from MRK are a great way to let your mother know you're thinking about her.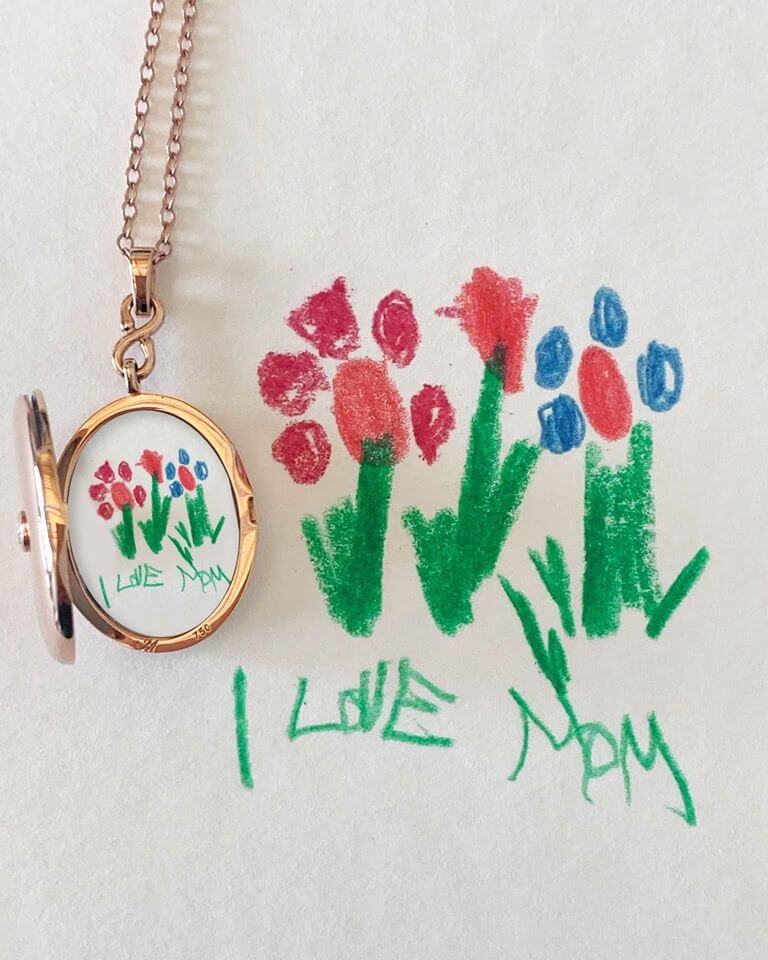 For most of us, Mom is synonymous with unconditional love. And there is no better symbol to embody the word "love" than a heart, which is why we think the Lisse Pave Open Heart Pendant (which can be found in our JudeFrances line) is the perfect way to relay just how much Mom means to you. This exquisite diamond piece embodies the elegance for which JudeFrances is known, but is simple enough for everyday wear, so Mom can carry with her a constant reminder of just how much she means to you. In terms of metal colors, the Open Heart Pendant is available in both yellow gold and rose gold. It can also be layered, so Mom can have fun alternating a variety of looks and styles depending on what the day has in store for her.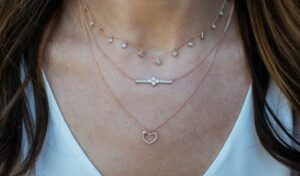 Another one of our favorite options from JudeFrances are the Diamond Huggie Hoop Earrings. These classic earrings are a phenomenal addition to any Mom's jewelry box. Obviously, a girl can't have too many hoops, which makes them great for everyday wear. The reason we love these, though? The Huggie Hoop is meant to be the base for interchangeable charms, which makes them classic and versatile. Mom can have a ton of fun adding charms to her collection, finding the designs that best bring her unique personality to life.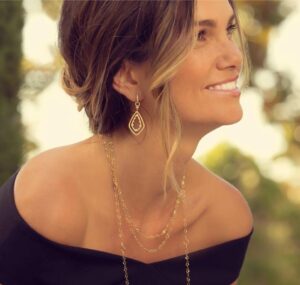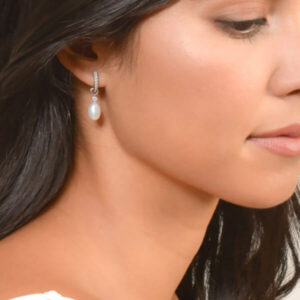 Of course, we would be remiss if we didn't include our Vahan line, because you simply can't go wrong with a diamond bracelet. And the reason we love Vahan bracelets is because they are so versatile. First of all, Vahan bracelets can be custom-sized to fit any wrist. They were designed for comfort and, due to the oval shape, don't roll over on you, so the most beautiful aspects of the bracelet are always face-up.
The perfect way to honor Mom is your way. You know her better than anyone—what speaks to her character and style. Let Maxon Fine Jewelry help you find the piece that will make her feel like the royalty she is. While our store remains closed due to the pandemic, we are happy to see you by appointment, virtual appointment, phone call, text or email. We also offer curbside pickup and delivery. Let us do our part to help you make sure this Mother's Day won't just be memorable for what's going on in the world, but for what you do to help your mom remember that she is the center of yours.