Whether your 2020 graduate will be celebrated at some point in the future, or the ceremony has been canceled altogether, the significance of graduation itself is certainly not diminished by the absence of a traditional ceremony.  As is the case with any joyful rite of passage, tradition suggests commemorating this important, memorable time with a thoughtfully selected gift.
A fascinating academic paper called Remembering the Details:  Effects of Emotion by Elizabeth A Kensinger discusses how memories formed during emotional times are remembered significantly more clearly, and remembered for life, than memories of everyday events, which may be misremembered or forgotten completely.  Since graduation is such a hard-won, long-anticipated victory for your graduate, you may feel a bit of pressure to choose a gift that will be well-received and well-remembered!  Let us help you!  We have many thoughtful, appropriate gift ideas for you to consider.  Here are just a few!
TIMEPIECES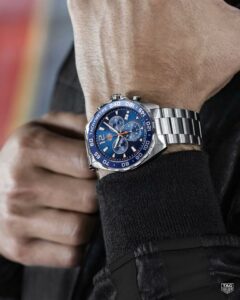 How about a sophisticated luxury watch to send your graduate off properly? The TAG Heuer Formula 1 is a versatile quartz chronograph with a tachymeter scale. This distinguished timepiece is made from stainless steel and scratch-proof sapphire crystal.  Any graduate would be proud advancing to life's next chapter armed with this impressive watch.
NECKLACES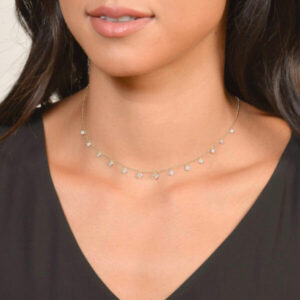 Elegant for any occasion, and beautifully practical for everyday wear, this Dancing Diamonds Kite Necklace from the JudeFrances Lisse Collection is sure to send your graduate dancing confidently through this exciting transition to her next phase in life.
EARRINGS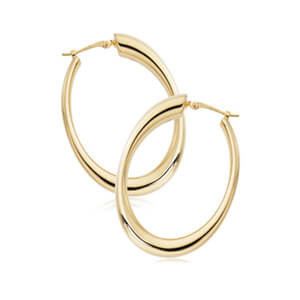 What is more classic than a pair of tasteful gold hoop earrings?  These Carla / Nancy B simple gold hoops are a timeless wardrobe accessory staple.  They would be perfectly appropriate with any day or evening look your graduate chooses.
This is just a sample of the many excellent graduation gift possibilities we have available here at Maxon.  Stop in or call and let us help you find the right gift to celebrate this very special time in your graduate's life.  We've been helping people with this for over 45 years.  That's a lot of graduation gifts!  We're confident we can help you make a wonderful, thoughtful selection for your graduate!