What Maxon can do for you
Appraisals
We currently have 1 appraiser on staff, who is a certified GIA gemologist. We offer a 1 week turnaround time, and all work is done in house. Don't want to part with your jewelry? We also offer appraisals by appointment.
Appraisal fees:
$100 for first item
$75 for each additional
By appointment: $200/hour
No charge for offers to buy.
Custom Design
At Maxon, we pride ourselves in helping your dreams come to life. Whether you want to redesign an inherited piece or create something completely your own with the help of one of our jewelry professionals.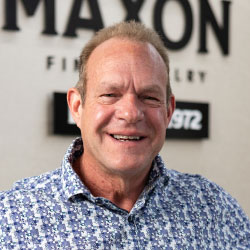 Repair
Providing a variety of fine jewelry repair, our bench jeweler has 39 years experience, and has been with Maxon for 21 years. Offering a 1 week turnaround time and we guarantee your satisfaction offering a 1 year service warranty on our work.*
Having watch problems? We work closely with a local watchmaker as well as Rolex, Tudor, and Tag Heuer authorized repair facilities to make sure all your fine jewelry needs will be met.