Did you know that your friends at Maxon are in the jewelry buying business just as much as the jewelry selling business? Jewelers have been buying, recycling, upcycling and repurposing gold and gemstones for millennia. You might be surprised to know that ancient Roman women had gold hair embellishments that doubled as self-defense weaponry.
Have you given any thought to selling some of your jewelry? Perhaps circumstances have changed, and you're reevaluating your jewelry investment. Or maybe you've kept jewelry for sentiment, but the attachment has faded with time. Instead of allowing these special treasures to be sadly sidelined and out of service, consider sending them on to a new life!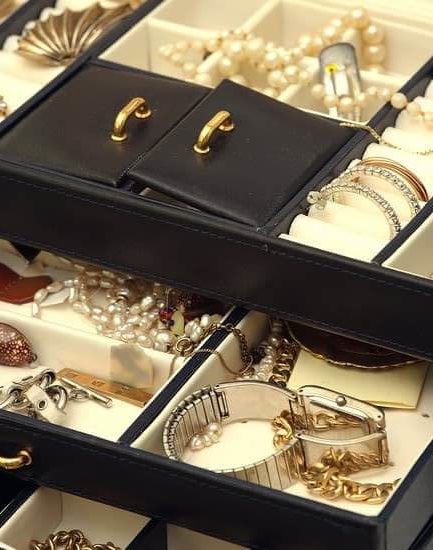 KNOWING THE VALUE
Before you consider entering into a jewelry transaction, you'll need to know the value of what you've got. A professional appraisal is a must. Maxon has a full-time, Certified American Gem Society Gemologist and Gemological Institute of America Graduate Gemologist appraiser with over 45 years of experience. All appraisals and offers to buy are done in-house, and you can read more about our appraisal services here.
NOW THAT YOU KNOW WHAT YOU HAVE
Your options for selling include:
Online
Auction
Pawn Shop
Pop-Up Shop
Local jeweler
It is possible that you may have success with any of the options listed above. But will you be comfortable placing your valuable gold into a padded envelope, mailing it to strangers at an online company, and just trusting they will send you fair compensation in return? What is your confidence level that any of those companies employ experienced, certified or graduate gemology jewelers to assess the value of your jewelry? Will these companies work in good faith to establish a relationship with you and become your jewelry business partner for years to come?
While these are all possibilities, the one standing head and shoulders above the others is your trusted local jeweler. Local jewelers like Maxon work hard to earn their customers' trust over many years, and they work hard to keep it.
GOLD
If you have gold jewelry, now is a great time to evaluate whether it may be more helpful to you in the form of cash or even store credit. Maxon offers 20% more if you choose store credit, and there's no pressure to spend it immediately. If you don't find something you'd like to buy that day, your store credit will remain available until you've found just the right piece.
Even if items are broken, gold jewelry and older pieces can be sold or transformed into something more useful to your current situation. Take advantage of the current market for gold!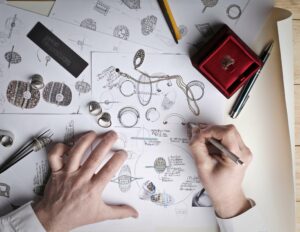 Now is a great time to consider whether your jewelry collection is serving you well. It may be just the moment in time to cash in. Send your jewelry into the next chapter of history as you move forward with new options. You never know what your jewelry may become – possibly even something exciting, like the weaponized hair combs ancient Roman women found useful.
We are here to help you make the right decision about your gold jewelry and other unique pieces. Maxon has earned a reputation for trustworthiness, which is possibly even more valuable than expertise and experience. We have proudly served the Ozarks through personal relationships – earning repeat customers for over two generations. Stop by or give us a call today, and let us help you determine the best future for your gold and unused jewelry. We look forward to buying from you!