We're kicking off the new year with a break-down of our favorite fashion jewelry lines. While many brands deserve to be included, we've narrowed down the list to showcase innovation, style and diversity. Let's dive in.
JUDEFRANCES
This collection is truly the best of both worlds. The flawless combination of classic elegance and fresh fashion is unmatched. From basic staples to intricate layers, this line can complement any attire.
Bangles are without a doubt one of their most popular items. They offer over 100 different variations—so you can find the perfect color combination to suit your style. Whether you're just wearing one, or stacking multiple together, JudeFrances bangles are that final touch you've been searching for.
The most versatile item in the JudeFrances collection would have to be the Diamond Huggie Hoops. These 18K earrings are available in White Gold, Yellow Gold or Rose Gold. You can wear them alone, or spice them up with hundreds of charm options. Sport the petite collection for dainty charms, or consider statement pieces from the Lisse, Moroccan and Provence collections. You can even stack the Diamond Huggie Hoops with larger hoops.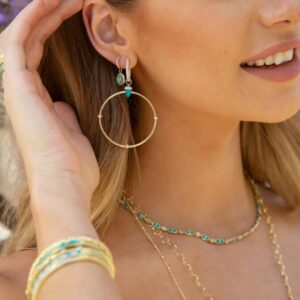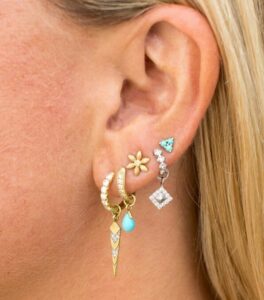 MONICA RICH KOSANN
Also known as MRK, this line has managed to capture hearts of all ages. They are dedicated to creating jewelry that inspires. Popular inscriptions include "Never Fear," "Carpe Diem," and "You had the power all along my dear." One of MRK's most noteworthy accomplishments is their locket collection. They have everything from your basic silver or gold pendant, to fashionable designs that seem to disguise the locket all together.
One of our favorite selections is the Infinity White Sapphire Locket in Sterling Silver. Due to its slim and classic profile, MRK considers it a foundational piece for your wardrobe. The 30" chain is available in Sterling Silver or Black Steel, and the locket holds two images. The pendant measures 1" tall and is set with a rose-cut sapphire.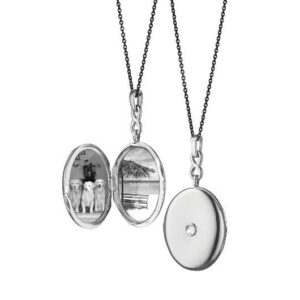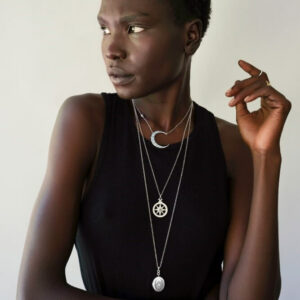 VAHAN
This dignified collection radiates class, grace and elegance. The brand has a very distinguished style that is carried over through all products. When you see someone wearing any of their signature bracelets, you know without a doubt it's VAHAN.
There are many variations of VAHAN's signature bangle and cuff bracelets—all glamorous. It's hard to choose a favorite, so we'll go with a classic. This 14K Gold & Sterling Silver Bangle has VAHAN's trademark Moiré Beading® and simply exudes brilliance.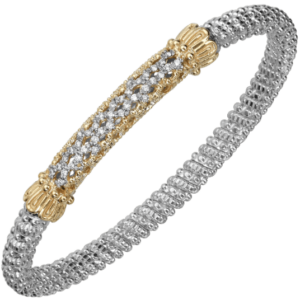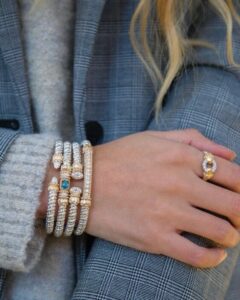 MEIRA T
If you're searching for luxury jewelry on the cutting edge of fashion, look no further. Meira T is geared toward a younger demographic striving to make a statement without sacrificing quality.
An exquisite piece from the Meira T collection is the White Gold Blue Sapphire Necklace. It features a center blue sapphire that is guaranteed to turn heads.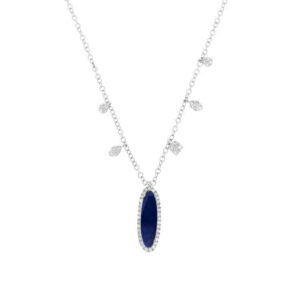 DEAKIN & FRANCIS
When you think of jewelry, cufflinks don't typically come to mind—but that's about to change. No one does luxury cufflinks better than Deakin & Francis. Their designs push the envelope of traditional men's accessories, and the intricacy is breathtaking.
Shotgun Cufflinks are a fan favorite from this collection. These are plated in rose gold and feature black rhodium barrels with detailed side lock engravings. Even better, users can spring the lever to reveal gold plated cartridge caps. It's all in the details, and these will not go unnoticed.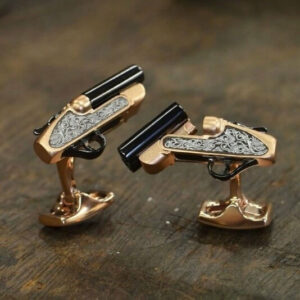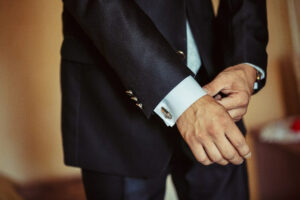 LŪVENTE
The final brand featured on our 2021 list is LŪVENTE. Like many luxury fashion jewelry lines, LŪVENTE carries a variety of necklaces, bracelets, rings, earrings and more. However, it's their rings that really set them apart. Each design is unmistakably unique, and empowers the wearer to establish a signature look—whether classy or edgy.
The 14K Gold Diamond Statement Ring is a show-stopper. The total diamond weight is 2.14cts, and the ring is available in White Gold, Yellow Gold or Rose Gold. This accessory will take any outfit to the next level.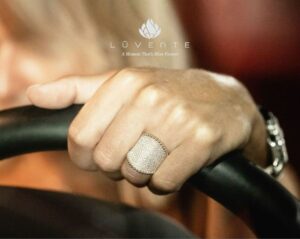 There are countless reputable brands that truly deserve a place on this list. Whether you're searching for clean-cut simplicity, high-fashion flashy, or somewhere in-between, Maxon Fine Jewelry is here to help. View our entire collection of luxury fashion jewelry at 2850 East Battlefield Road.