With the weather growing cooler and the leaves starting to change, it's the perfect time for those of us in the Midwest to have fun with some of the bold new looks from our favorite lines.
Hoops saw a resurgence in popularity last year, but this staple honestly never goes out of style as far as we're concerned. Your favorite pair of hoops is a classic way to dress-up a casual outfit without going overboard. If you don't have a pair of hoops in your jewelry box, we would love to show off some of our JudeFrances collection.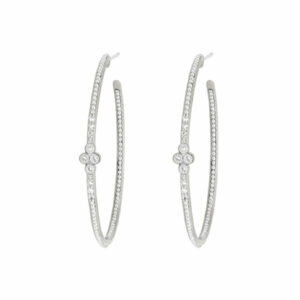 Like the Silver Large Moroccan Quad Hoop Earrings—featuring pave and bezel set white topaz in sterling silver with black rhodium and the signature brushed JFJ finish. These hoops can perfectly complement your favorite date-night getup or subtly enhance your favorite jeans and T-shirt combo.
Pendants are also a hot fashion trend this year, and there are some stunning, eye-catching pieces from lines like Frederic Sage.
Frederic Sage also has some beautiful pieces in another seasonal highlight—turquoise. This one, like the hoop earrings, has been in high demand for a while, and it contrasts beautifully with fall's natural color palette, and available in a variety of styles, from bold to subtle. Take the Seventeen Stations Turquoise Necklace and the Round Turquoise & Diamond Halo Pendant. Two stand-out designs to best complement your preferred look. And if you want the matching earrings to round it out, we can help you there as well!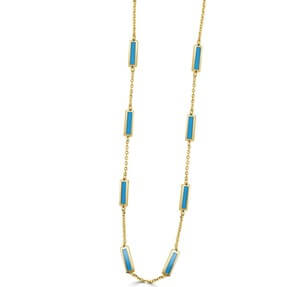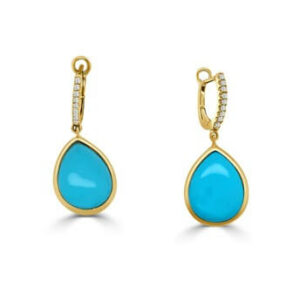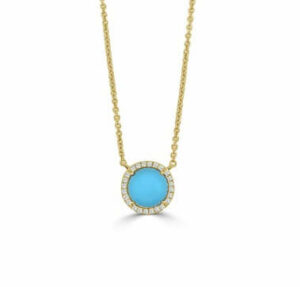 Lastly, this fall, you really can't go wrong with crescent-shaped…anything. And Monica Rich Kosann line does crescent justice, and in a range of styles. Take the Moonstone Midi Crescent Moon Necklace, both simple and elegant and easy to layer with a longer chain.

You can also capture a part of your own personality with the Monica Rich Kosann's "Moon" Birthstone Necklaces, available in either Sterling Silver or 18k Gold for a more flirty look that still captures the aesthetics of the crescent trend.
We also love the Sun, Moon, and Stars Blue Topaz Necklace. Made for layering and stunning against dark, solid shirts and blouses. And, in our opinion, it would perfectly complement the Midi Crescent Moon Necklace…though we're happy to help you find the alternative that speaks to you.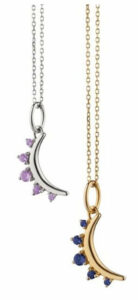 These are just a few of the trends sure to continue dominating the world of fine fashion throughout the rest of fall and into the cooler months. Not sure what look best suits you or your loved one? Visit Maxon Fine Jewelry. We're happy to help you find your perfect match.