During the season of reflecting on all for which we are thankful, Maxon Fine Jewelry is grateful for our family, friends and community. Not only our many wonderful customers, for whom we are endlessly thankful, but also the community organizations we are fortunate enough to partner with on any number of causes that are near and dear to us.
These causes include Springfield Black Tie (celebrating love for everyone in our community), Artisan Art Group (for what is great jewelry if not exceptional works of art?), the Dickerson Park Zoo, the Humane Society of Southwest Missouri (because while we know nothing symbolizes love like the perfect diamond, doggy kisses are a close second), the Shelly Sachs Foundation, Diaper Bank of the Ozarks, Breast Cancer Foundation of the Ozarks, Lost & Found Grief Center, United Way of the Ozarks, Ozarks Counseling Center, Big Brothers Big Sisters of the Ozarks, and many more!
And we can't forget those business organizations we are a part, including the Springfield Area Chamber of Commerce, Springfield Executive Breakfast Club, Rotary Club of Springfield Southeast, Rotary Club of Springfield Sunrise, Junior League of Springfield, and the Missouri State Alumni Association. We are so thankful to be a member of a community that champions so many causes within it, and one that allows us to give back as only Maxon can.
Of course, we would be nowhere without our customers. Being in the business of happily ever afters, Maxon Fine Jewelry enjoys the unique privilege of playing an integral role to love stories all over the region, and let's just say, we get invested. It's not enough to help you find the perfect ring with which to ask the most important question you will ever ask. We want all the details, and we're so grateful to those who share with us how their Maxon Moment unfolded.
Like Josh and Britta.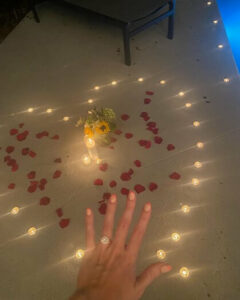 Wade and Eric…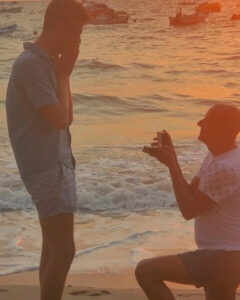 And Wes and Aarika.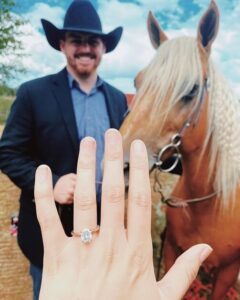 There is nothing we are more thankful for than the opportunity to be a part of your love story. As you prepare to gather with your family for the holidays, we thank you for being a part of ours this year!