Maxon offers a wide variety of fine jewelry for all tastes and lifestyles, but some occasions just call for a truly one-of-a-kind item. Let's explore options and the process involved in designing something unique to you.
One fun possibility would be to create a Monica Rich Kosann personalized locket or charm. We've offered this trusted jewelry brand for years, and have seen beautiful creations produced using the innovative tools available.
If you want something truly original – professionally designed and crafted with every detail fashioned to your exact specifications – look no further. Opportunities to work with our customers on special projects make this jeweler's heart sing. We would love to hear the story you want to tell through jewelry. And we are uniquely qualified to assist you in bringing that story to life.
Creating Something Original From Something Unoriginal
Perhaps you've inherited a piece of jewelry, or you've been holding on to something in your jewelry box that no longer thrills you. Redesigning existing jewelry allows you to enjoy something new while still maintaining a connection to the original piece. Another connection worth maintaining might be the gold in your jewelry. With an all-time historic high price of $1,948 per ounce (MONEX), why not trade in the gold you already own for something you love!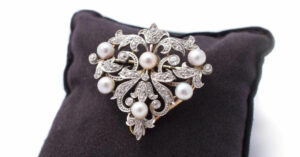 If you need inspiration for what could be created from mature jewelry, come in and see us! We love helping with ideas. For example, you could combine two vintage wedding rings into one – how special would that be? Our in-house jeweler has 39 years of experience, so he can help bring any vision to life.
If you're having second thoughts about creating something new from inherited or no-longer used pieces, we are here to encourage you. As your friend, we hope you will give these special things new life! If keeping your item in its original form means it will also be collecting dust on a shelf, there are certainly better ways to honor its memory. We would love to help you create something new that will bring you joy for years to come.
Creating Something Original From Metal & Stones
If you haven't been able to find quite what you like, we can create it for you! We will work with you to translate your story into a beautiful physical representation made from the materials you most prefer in a design that is meaningful to you.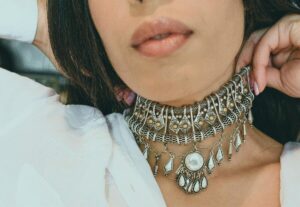 The Process of Creating Custom Jewelry
It starts with a conversation. We begin by learning about you and what you like, then dive into fine-tuning the details. Sometimes customers bring in a photo or sketch indicating their vision, while others inspire us with their Pinterest board collection. We ask about your lifestyle and intended use for your special piece of jewelry, and then help you stay within budget parameters.
Once we have an idea of what you would like, we utilize computer aided design to create a realistic rendering. You'll be able to truly see your new creation start to take form. Together, we'll work to achieve the perfect design, functionality, and stone security. After the final design is approved, the average turnaround time is four weeks.
Our experienced design professionals have the training, credentials, and talent to help tell your story. We would be honored to build a piece of jewelry as original as you. Come in and see us at 2850 East Battlefield Road.