There is a reason the classics never go out of style. Even in a world where the traditional function of a watch seems outpaced by smart gadgets, the rich history steeped in exquisitely crafted timepieces make them an enduring and highly coveted gift—whether for someone you love or yourself.
Wrist watches became popular during World War I, as soldiers needed a way to check time without pulling a watch out of their pockets. Pocket watches were soon strapped to wrists and persisted in this efficient, fashion-forward venture even after returning home. Today, we associate wrist watches with both accomplishment and adventure—a gift given after a milestone has been achieved, crafted to withstand harsh, even extreme conditions.
What sets luxury watches apart from mass-produced watches is craftsmanship, the quality of materials used, the innovative methods by which their designers employ movement, their longevity, and how they retain their value. These are watches meant to make a statement beyond its obvious function, and perhaps even be passed down through the generations.
Like any luxury item, the watch you select is a reflection of yourself. At Maxon Fine Jewelry, we love pairing our luxury watches with the right wrist. Below are some samples of those watches that make up our exclusive lines, and a few reasons we love them.
ROLEX—The Oyster Perpetual 41mm
Of course, any discussion of luxury watches must include Rolex. The name itself is synonymous with luxury and sophistication, and with the level of artistry they bring to each of their watches, it's not hard to see why. One of our favorites from Rolex is the Oyster Perpetual 41mm, with its distinctive turquoise blue dial. This watch is uniquely characterized by hour markers fashioned from 18 ct gold, and maintains a superlative performance with 3235 movement, a technology developed entirely by and manufactured for Rolex. The sleek, strong oystersteel that gives the watch its name is the perfect marriage of form and function.
Remember, only Official Rolex Jewelers can certify the authenticity of your new Rolex and back its five-year guarantee. Maxon Fine Jewelry is pleased to be the only Official Rolex Jeweler in Southwest Missouri. To see the exquisite Oyster Perpetual in person, don't hesitate to visit.
TUDOR—Black Bay (41 mm steel case)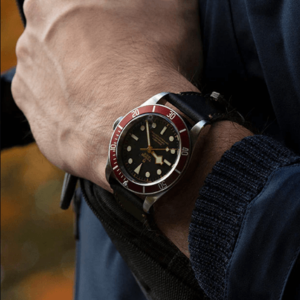 With sixty years of TUDOR diving history distilled into one truly iconic watch, we think you'll agree that the Black Bay embodies the adventurous spirit imbued in wrist watches. This watch pays special tribute to Tudor's first divers' watches, with dimensions that make its design and function both graceful and timeless. It features the particularly prominent winding crown from the famous 7924 reference of 1958, aka the Big Crown, while its characteristic angular hands, known as "Snowflake", were borrowed from the TUDOR watches used by the French National Navy in the 1970s. Fitted with a TUDOR Manufacture Caliber MT5602, the Black Bay has a power reserve of approximately 70 hours, and is complete with a crystal of domed sapphire. If you like look and function but prefer something with a personal touch, Maxon, being Southwest Missouri's only TUDOR merchant, can help you build your ideal Black Bay.
TAG HEUER—Formula 1
Further embracing the adventurous spirit of the wristwatch is the Tag Heuer Formula 1, a sports watch that screams sporty, urban, and fearless. The versatile style and robust build make it the perfect selection for a timepiece that will keep pace with anyone at any speed for a lifetime and beyond. The band and face are available in a range of options, making it easy to find the perfect match for the wrist it will adorn.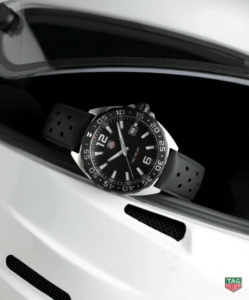 FOR THE LADIES
While the brands we've discussed might seem to favor the gentlemen a bit more, luxury watches are absolutely for everyone. In fact, Tag Heuer offers an impeccable line of luxury watches designed with women in mind. For instance, the Tag Heuer Aquaracer is chic, durable, and designed with an emphasis on everyday reliability. It is also available in a range of styles to complement the desired aesthetic, from robust and sporty to classic and elegant, all without sacrificing performance or function.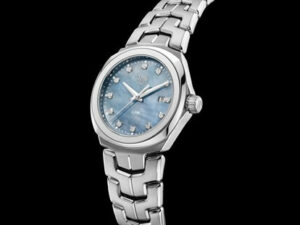 Likewise, we are a big fan of the Tag Heuer Link in both its Blue Mother-of-Pearl and the Plated Rose-Gold designs, both perfected with twelve glittering diamond indexes on its dials.
What we love about the Blue Mother-of-Pearl: its virtually unbreakable sapphire, ultra-comfortable S-shape bracelet, and the fine-brushed stainless steel, coming together to perfectly combine all the elements of style and strength.
What we love about the Plated Rose Gold: the sophisticated round diamonds and highly resistant sapphire crystal, fusing beauty and resilience in a lasting timepiece that will withstand up to 100 meters in water.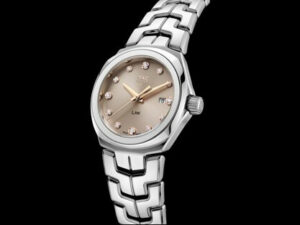 These are but a few of the many timepieces you can find among Maxon Fine Jewelry's exclusive luxury watch brands. Whether you're looking to start a new tradition, commemorate an achievement, celebrate someone you love, or spoil yourself (we won't tell), we're here to help you decide what specifications, customizations, and personalizations make the most sense for you or your recipient.