Let's talk about Valentine's Day gift shopping and the holiday itself. Does it fill your heart with joyful anticipation of exchanging gifts and spending a romantic evening with that special someone?  Or does the mere mention of the holiday make you want to take the day off to hide out somewhere and avoid the whole thing? Take heart!  Maxon is here to help you eliminate the anxiety of choosing the perfect Valentine's Day gift.
Valentine's Day Gifts and the Stage of the Relationship
We need to give this some serious consideration. Perhaps even have a thoughtfully worded conversation with your loved one about it ahead of time to make sure you're on the same page. Nobody wants to ruin beautiful memories with an awkward Valentine's date. Maxon has many wonderful options for relationships in every possible stage. Come in for a visit, and trust us! We have over 45 years of experience helping people just like you choose the perfect gift.

Valentine's Day Gift Ideas for Men
Ladies, this is a tough one. Know that the struggle to come up with a good gift for your man on Valentine's Day is universal. "Valentine's Day gift ideas for men" is one of the most searched-for queries on Google. What should you give him for Valentine's Day? Our answer is, no surprise, Men's Jewelry. Maxon offers many tasteful options, anything from a gold chain to a custom engraved Rolex. Let us help you find something that complements his personal style – so you know he will love the gift you give him.
Valentine's Day Gift Ideas for Women
Luxury watches aren't just for men.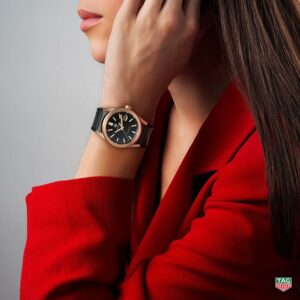 Consider the elegance of a Rolex for her this Valentine's Day. Regardless of your budget, the possibilities are nearly limitless at Maxon. If a watch doesn't suit your loved one, explore our collection of prestigious jewelry brands. Or, of course, if your relationship has reached that point, there's no better place to shop for an engagement ring than Maxon.
Personalized Gifts
Personalized gifts are appropriate for so many types of relationships. For instance, have you considered something like a personalized locket for Valentine's Day? Lockets are definitely having a moment, and by moment, we mean they've been a beloved gift for decades. Updated for the modern wearer, you can't overlook Monica Rich Kosann Lockets. Customize your contemporary version of a timeless classic.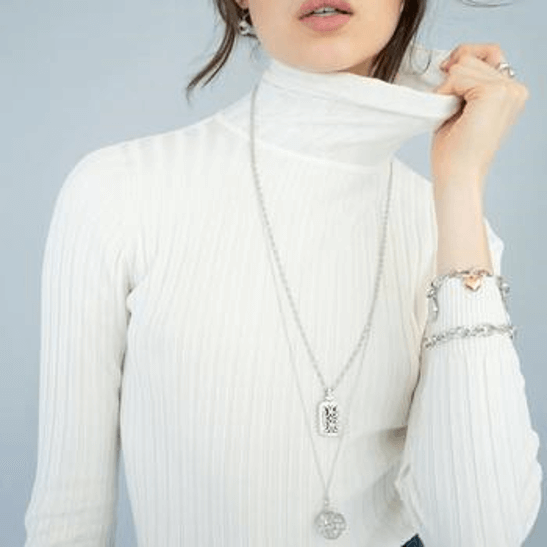 Custom Designed Jewelry
Do you have estate jewelry, or perhaps jewelry left over from a previous relationship, that yearns to be transformed into something unexpectedly wonderful? Consider allowing Maxon's team of talented, experienced, certified GIA gemologists take what's been relegated to the back of your jewelry case or safety deposit box and give it a new life. We can expertly craft a one-of-a-kind piece for you to gift yourself this Valentine's Day. Bring your jewelry in and let us show you the possibilities!
This Valentine's Day doesn't have to be stressful. Visit Maxon, and bask in joyful anticipation knowing you have something that expresses just the right sentiment for your special someone. Stop in today – we look forward to seeing you!