You've invested in quality pieces, and it's our job to help keep them at their finest. We are honored to practice our expertise in jewelry repairs. The collection you cherish is meant to look beautiful over a lifetime.
Jewelry is meant to be worn, but life doesn't always go as planned. Even the finest pieces experience general wear and tear over the years. Sometimes it's a broken chain, other times a missing stone. Regardless, when something important breaks, it's always upsetting. The good news? Broken jewelry is not a lost cause. Jewelry can be repaired and restored to its former glory!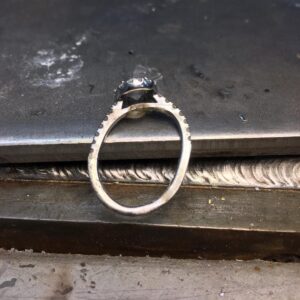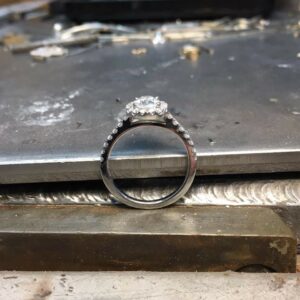 At Maxon, we strive to ensure your jewelry is safe and managed by experts. With 38 years of experience, our in-house jeweler provides exceptional care and treats each piece with the utmost delicacy. You can rest assured your jewelry won't change hands or leave the store. We know no two materials are the same, and we tailor our jewelry repair approach to the particular item, the metal, and the stones. If you have pearls, we partner with a local pearl stringer to ensure quality craftsmanship. And it's not just jewelry. We partner with authorized watch repair facilities to make any internal timepiece repairs. Maxon is the only authorized Rolex dealer in Southwest Missouri. We work with Rolex standards so all watch repairs and testing are completed by Rolex watchmakers.
Every watch and jewelry repair is finished with a complimentary cleaning and free rhodium plating. In a week or less, you'll be able to pick up your jewelry and fall in love again.
We urge customers to bring in their jewelry every six months for a free inspection. Often times, we can spot potential problems and prevent major jewelry repairs. Maxon offers many services such as resizing, resetting, refinishing, soldering and stone setting. Additionally, if you ever lose a stone, we're happy to help you find the perfect replacement from our collection. We welcome walk-ins, and after a short 5-minute consultation, our friendly staff can provide you with an estimate and competitive pricing.
We are proud to play an important role in keeping your cherished jewelry looking spectacular. Don't put it off any longer. Stop by anytime, knowing we are ready to care for your jewelry as if it were our own.
Have any questions on how to best maintain your jewelry – or on our local jewelry repair services? Give Maxon Fine Jewelry a call. We always enjoy helping our friends care for what they hold close.